Lions Club
Sun Sounds is pleased to be reaching out to Lions Clubs throughout the state. Director Andrea Pasquale is here with Brian Curry, President of the Sun Lakes Breakfast Lions Club in Chandler. After a presentation to the club one of its members...
Congratulations to Dick & Judy Lovins- Still Crazy After All These Years
Congratulations to volunteers Dick and Judy Lovins on their 60 year anniversary.  They celbrated  with a anniversary breakfast for family and friends and danced to thier special song, All The Way" by Frank Sinatra.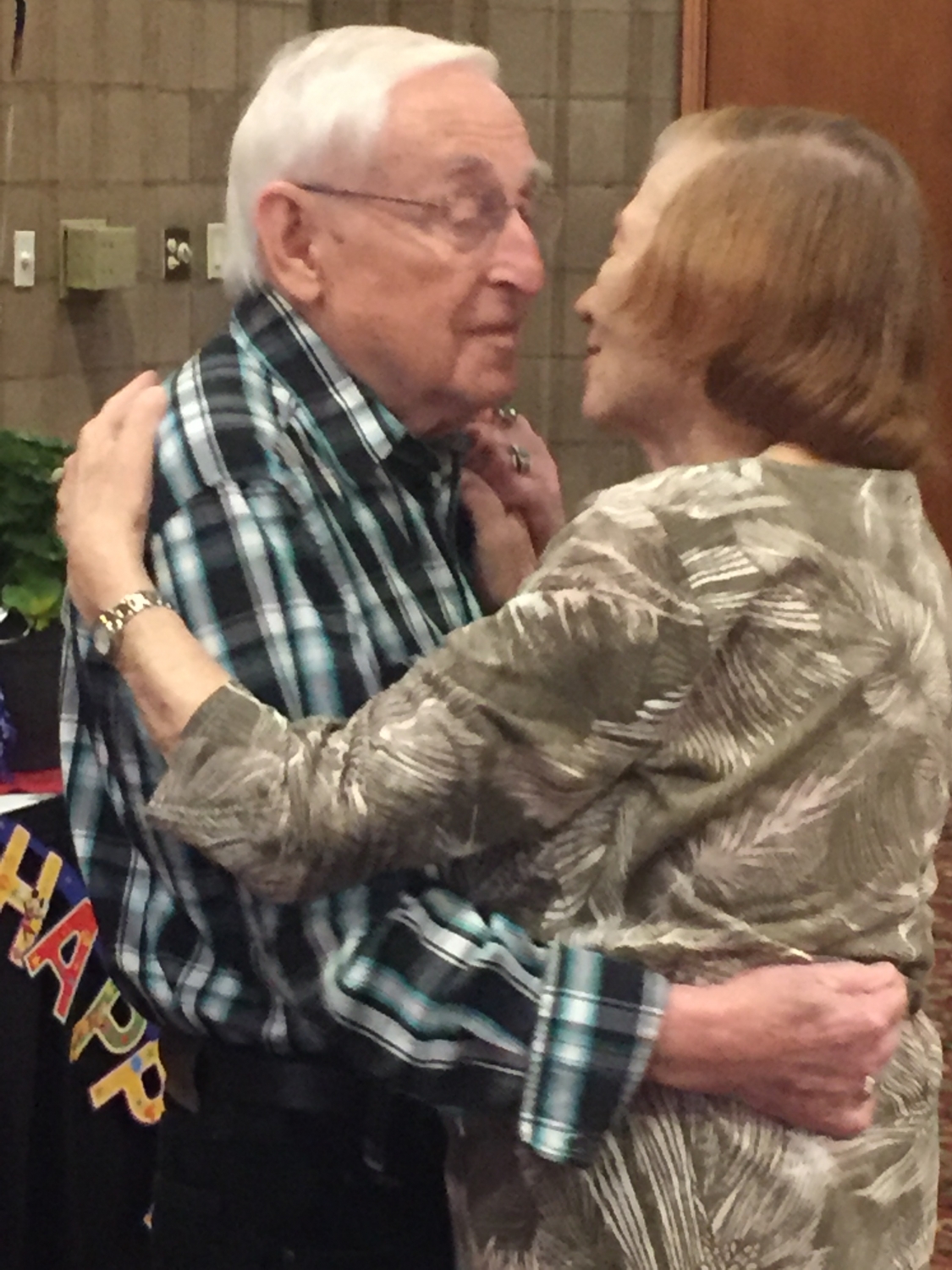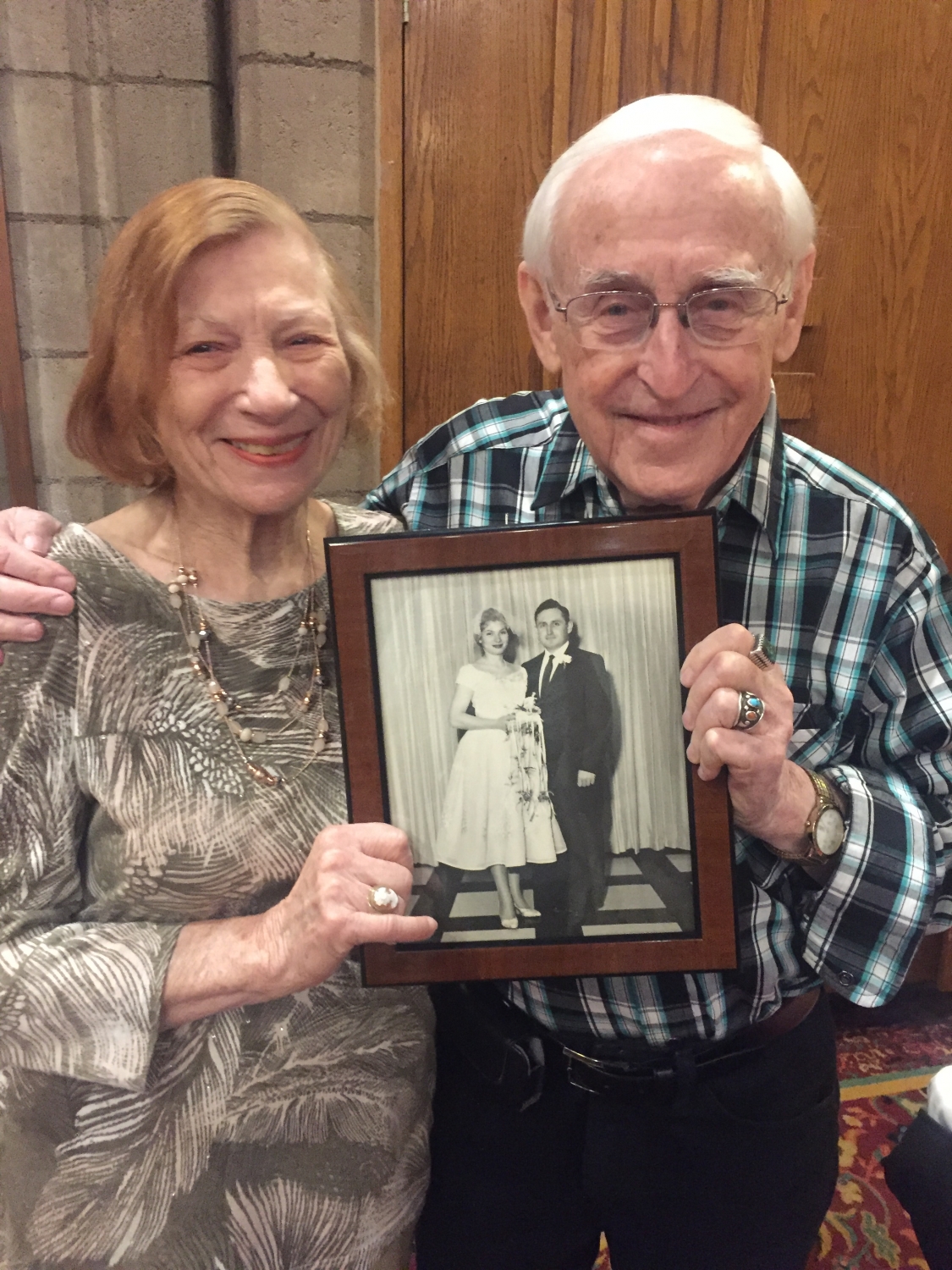 What is their secret for such a long marriage?  They both agreed it is "respect".  Dick is a reader of the Thursday Wall Street Journal, The Historian and See For Yourself.  Judy comes in to Sun Sounds to help with mailings.  Here is to many more!
Sun Sounds Interview accepted into the The United States Holocaust Memorial Museum
The United States Holocaust Memorial Museum (USHMM) has accepted an interview conducted by Sun Sounds' volunteer Judy Bartelstone with child Holocaust survivor, Dr. Michael Markson, for their archives.
Dr. Markson's memories aired November 15, 2017 on Sun Sounds of Arizona. This was the first and only public interview Dr. Markson plans to give, airing as part of Bartelstone's program "Coping".  Dr. Markson's heartfelt story brings to life the separation of mother and son during the World War II Nazi invasion. Years later they reunite and escape from Lithuania to America.
The interview can be heard on the United States Holocaust Memorial Museum (USHMM) USHMM website here or by going to  https://www.ushmm.org/ and searching "Oral history with Dr. Michael Markson".
The show was also submitted to the International Association of Audio Information Services (IAAIS) for the 2017 Annual Awards in the Interview/Call-In category, which will take place May 3-5 in Colorado.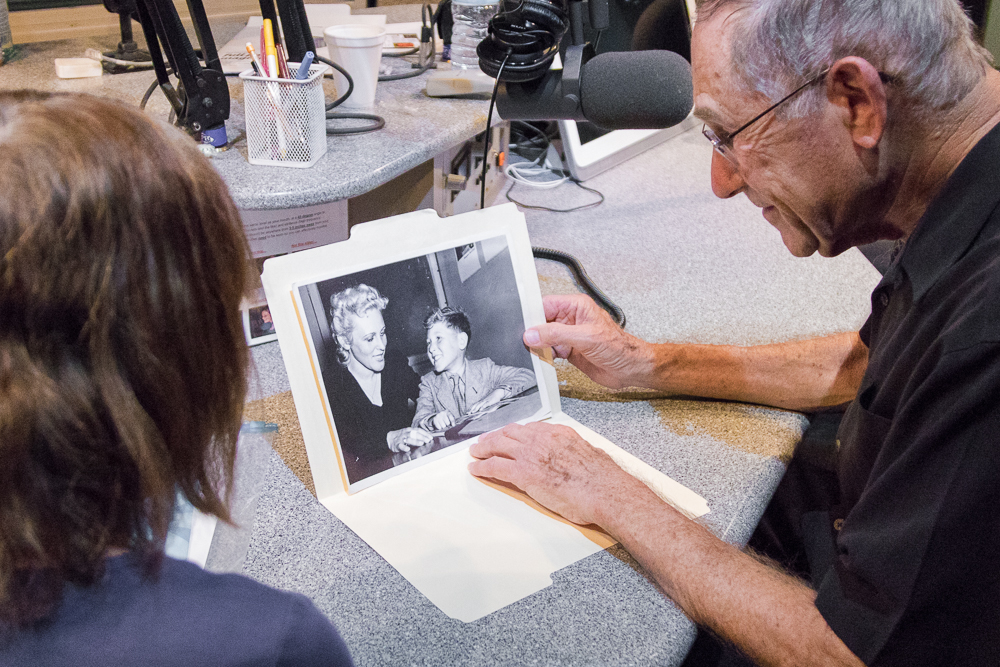 Michael Markson shows Judy Bartlestone a photo with his mom, taken when he was a young boy.